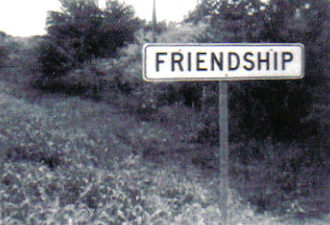 Like many of you, I am thankful for Paul Boekell's message from yesterday in which he challenged us to take an inventory of our commitment to true Christian community (a la Acts 2:42). I was duly challenged. If you missed it, look for the link to the podcast to be posted here soon.
Along those lines, Kevin DeYoung has a series of four blog posts on friendship which have now been compliled into a 7-page pdf document. It's called The Gift of Friendship and the Godliness of Good Friends.  (You can right-click on that link to save the file directly to your desktop.) It's a little different angle than Paul's message; DeYoung primarily goes to Proverbs to pose three questions to help us examine ourselves regarding the kind of friends we are. The three questions are:
1) Am I a fake friend?
2) Am I a foul friend?
3) Am I a faithful friend?
This seems to complement Paul's message well. Hopefully all these things will cause us to take stock of our commitment to community, and to, by God's grace, shore up the areas in which we're deficient!